Services:
New Years Eve Parties
Make Your New Year's Eve Celebration Special with LimoUSA
New Year's Eve: A Time for Reflection, Celebration, and New Beginnings
New Year's Eve is more than just the end of a calendar year. It's a magical time that bridges the past with the future – a moment of reflection, celebration, and anticipation. From countdown parties and fireworks to intimate gatherings with loved ones, New Year's Eve holds a special place in our hearts.
The anticipation of the stroke of midnight, the cheer as the clock hits twelve, the sparkles of the fireworks – these are moments we cherish and look forward to every year. And as we bid farewell to the old year and welcome the new one, why not do it in style and safety?
LimoUSA: Elevating Your New Year's Eve Celebration
At LimoUSA, we're all about transforming special occasions into unforgettable experiences. Here's how we can turn your New Year's Eve celebration into an event to remember:
Luxurious and Stylish Fleet
Choose from our range of top-of-the-line limousines and party buses. Each vehicle in our fleet boasts luxury amenities and stylish interiors, ensuring a comfortable and lavish ride to your New Year's Eve destination.
Unmatched Safety
We put your safety first. Our professional chauffeurs are trained to ensure your journey is not just comfortable but also secure. Plus, our vehicles are regularly maintained and checked to meet safety regulations, allowing you to enjoy your New Year's Eve celebrations without worry.
Easy and Hassle-free Booking
Our simple online booking system allows you to reserve your limo or party bus in just a few clicks. No need for lengthy phone calls or complex procedures. You can focus on planning your New Year's Eve celebration while we take care of your transportation needs.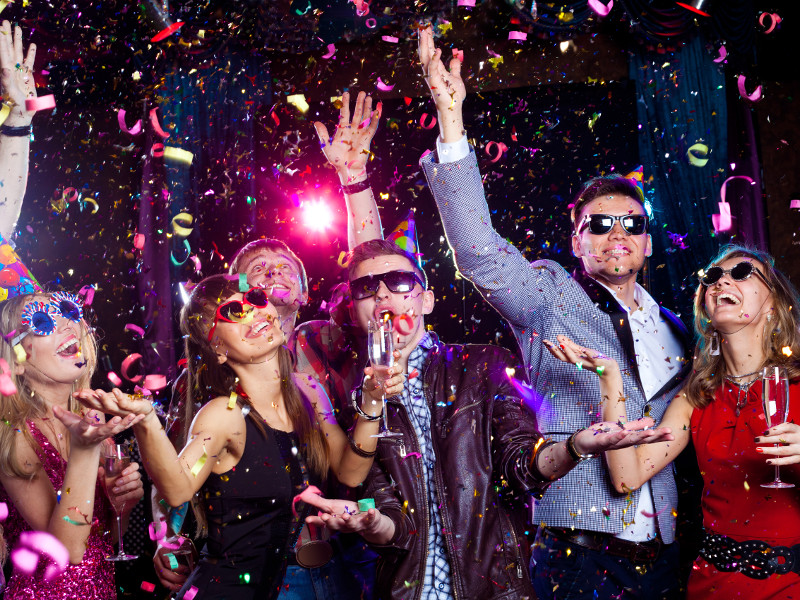 Your New Year's Eve with LimoUSA
Whether you're planning to ring in the New Year with a grand party or a quiet gathering with close ones, let LimoUSA be part of your celebration. We're committed to providing an experience that adds to the magic of the moment when the clock strikes twelve.
Celebrate the promise of the New Year in style, luxury, and safety with LimoUSA. Let's make the first moments of the New Year ones to remember.
Frequently Asked Questions about Booking Limo and Party Bus Rentals for New Years Eve Parties
Answer: Booking a limo or party bus with LimoUSA is simple and quick. Visit our website, choose from our range of luxurious vehicles, select your date and time, and you're done!
Answer: New Year's Eve is a busy time, so we recommend booking as early as possible. But if you need a limo or party bus closer to the date, please contact us and we'll do our best to accommodate your needs.
Answer: Absolutely! We understand that New Year's Eve celebrations often last beyond the stroke of midnight. Please let us know in advance if you anticipate needing extra time so we can arrange this for you.
Answer: Safety is our top priority at LimoUSA. Our professional chauffeurs undergo rigorous training and background checks to ensure your safety. Additionally, our vehicles are frequently inspected and maintained to comply with safety standards.
Answer: Yes, our limos and party buses are equipped with high-quality sound systems, mood lighting, and plush seating to enhance your New Year's Eve celebrations. Some of our vehicles even come with minibars and dance floors, turning your ride into a party on wheels!