Services:
Convention Shuttles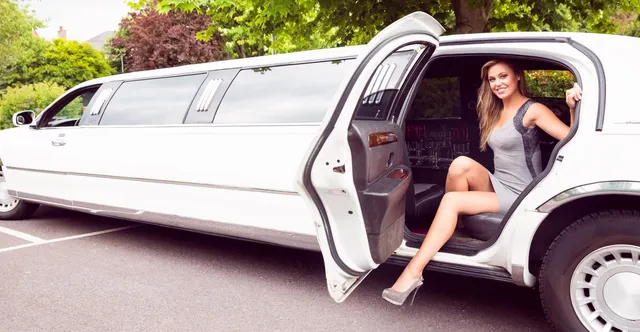 Convention Center Transportation & Party Bus Services
LimoUSA is committed to simplifying your convention transportation by offering superior party bus and limo services, including streamlined shuttle services. Our extensive collection of luxury vehicles for hire encompasses executive sedans, SUV limos, party buses, charter buses, and minibuses – catering to your transport needs, regardless of the scale.
Charter a Bus for Your Upcoming Convention or Conference
It's that eventful season again. If you require a service that seamlessly transports your convention attendees from the airport to their hotel, and subsequently to the convention center, look no further. Our dedicated team offers personalized support and professional services specifically crafted to meet your unique needs. We provide charter bus transportation for conventions of all magnitudes, and our fleet includes vehicles of all types, from sprinter vans and school buses to party buses and full-sized motor coaches. We undertake the responsibility of managing every aspect from inception to conclusion, relieving you of any concerns during this bustling period – just leave it all to us.
When it comes to arranging a business conference or convention, LimoUSA is the optimal solution for reserving a bus for your event. Being the country's most extensive charter bus provider, with access to over 12,000+ vehicles, we are equipped to support your event's transportation needs. Our services reach across the nation and can accommodate even the most substantial events. Are you expecting over 5,000+ attendees? No worries, we've got you covered. With more than 2,500 positive reviews, you can trust LimoUSA for excellence. To obtain your instant quote, simply use our online quote calculator or contact us at 1-888-503-8018.
Shuttle Buses, Charter Buses, Sprinters, Vans & Limos – Why Choose LimoUSA?
There are abundant reasons to select LimoUSA for catering to your business transportation needs at the next convention or conference. We boast the largest fleet of vehicles in the country, with over 10,000+ charters, vans, and buses available to our clients at any given moment. Our expansive collection of limousines and stretch limos ensures that we can offer you a vehicle perfectly aligned with your needs based on the clientele you need to transport. Our experience and meticulous attention to detail guarantee that your guests will have a smooth ride, arriving punctually and ready to work. With over a decade of experience in providing transportation for businesses of all types, we know exactly what it takes to ensure your trip proceeds without a hitch.
Our services extend to Hotel Shuttles, Airport Transfers, executive black car service, Convention Center to Hotel transportation, and Hotel to Hotel transits. There's no need to fret over whether we have the right vehicle for you – we do. Our intuitive online booking system makes reserving your next event transportation with us more straightforward and convenient than ever. Simply choose the type of ride you want, enter your details, and submit. We'll handle the rest, accommodating even changes in dates or times as long as you inform us in advance. With our instant price calculator, there's no need to call – so get started today.
Convention Transportation & Bus Rentals
Conventions often offer a once-in-a-lifetime experience, allowing you to interact with your favorite comic book artist or sneak a peek at the latest tech gadgets. But when it comes to moving all those people from point A to point B, convention transportation becomes critical to the event's success – and planning this can be stressful. That's where LimoUSA comes in. We pride ourselves on delivering the highest level of service possible, providing transportation solutions for every event and need, whether it's a small conference or a massive convention like Comic-Con International: San Diego (CCI SD). Our diverse fleet can accommodate groups from 2 to 100+ attendees with ease. If you have any queries about which bus rental is right for your group, don't hesitate to get in touch with us today.
Why do Conference Organizers Choose LimoUSA?
The task of planning a successful conference brings a long list of considerations. You need to secure the venue, the speakers, prepare the materials, and of course, organize transportation for all participants. The question remains, how will you transport all those people from point A to point B? While there are various options for moving your attendees around town, they are not all equally effective. At LimoUSA, we understand that reliability is a significant factor when selecting a transportation service. We pride ourselves on being a trustworthy service provider; our buses always arrive on time at each location, ready to accommodate your group.
LimoUSA is the ideal platform to find a bus rental for your conference, with a large fleet of buses available in all major cities across North America. Our customer service will help you find the right bus for your needs at competitive prices. With thousands of positive bus rental reviews from previous customers, you can trust that we'll take care of you from start to finish during your trip.
Selecting the Right Vehicle for Your Group
The decision to choose a vehicle for your group is crucial, with various factors to consider such as the number of people, the amount of luggage, your destination, and your budget. Some points to consider when choosing a vehicle include:
The size of your group: A sedan would be the best fit for a small group needing a drop-off at the venue. However, if you're transporting an entire conference, a full-sized vehicle like a coach bus that seats up to 56 people would be more suitable.
Amount of luggage: Are you bringing large pieces of equipment or luggage for the conference? Or are you a vendor showcasing various products? In such cases, opt for a large charter or motorcoach that comes with overhead and undercarriage storage.
Distance: Your travel distance will also determine the right bus for you. If you're running a continuous shuttle service to a nearby convention center, a smaller vehicle like a minibus or shuttle bus would be sufficient. These can accommodate 20-40 passengers at once. However, if you require a restroom, or if the venue is far away, a charter bus would be a better option.
Keeping Your Conference Moving
Planning your next conference can be challenging, with a seemingly endless list of logistics to address. But you don't have to worry about this; our goal is to take care of all the details so you can focus on ensuring your attendees are happy, engaged, and productive at the conference. Our services include:
Detailed transportation plans that include schedules, meetings, and all locations
Bus shuttles based on daily attendance numbers
Private cars for attendees and speakers
Hassle-free parking logistics (including shuttle service) for attendees without cars or who prefer not to drive
Catering to Conferences, Company Parties, Meetings, Team-Building Events, and More
LimoUSA understands the significance of providing quality service and comfortable travel for our customers. That's why we offer various charter bus options to meet your specific needs. Whether you require an 18-passenger bus with leather seats and video screens or a 45-passenger party bus replete with disco lights and a built-in bar, our fleet has something for everyone. Regardless of whether you need a single round trip or multiple stops within a specific timeframe, our professional staff and network vehicles can accommodate your needs. Our commitment is to provide top-quality service at affordable rates, ensuring your event happens without breaking the bank.
Business Travel Across the States with LimoUSA
With LimoUSA, enjoy a streamlined and cost-effective convention journey, starting from the moment you choose to book. Our team is dedicated to turning your transportation plans into reality, providing personalized assistance at each step. The process begins with understanding your trip information, which then informs our cost calculator. You can access all the specifics related to your journey in one place, saving you the hassle of tracking down information. We take pride in our swift and user-friendly service, enabling you to concentrate on your primary objective: business.
Unwind During Your Journey
The transportation squad at LimoUSA is committed to simplifying your life. We offer trustworthy and cozy ground transportation for conventions and conferences all year round, allowing you to unwind en route and arrive in style. Our charter buses are roomy and comfortable, equipped with snug seats, power outlets, and WiFi, enabling passengers to relax or even work on their way to the venue. In addition, we offer a range of services to ensure your event proceeds without a hitch.
LimoUSA – Trusted by Companies of All Sizes
From Fortune 500 corporations to small businesses, we cater to a diverse range of clients. We acknowledge that each customer has unique requirements, so we strive to provide the perfect service for your event. Our team of professionals is dedicated to making your conference or convention transportation hassle-free. This includes expert reservationists who can efficiently organize all details, allowing you to savor your event. We understand the value of your time, hence our staff works diligently to ensure your punctual arrival.
Shuttle Services for Conventions and Conferences
Planning a conference or convention transportation can be a daunting task. Whether you're ferrying attendees from hotels to the convention center, or vice versa, a reliable and affordable shuttle service is essential. Our shuttles are available in major cities nationwide, supporting every aspect of your event planning—from transporting everyone between points A and B to facilitating city exploration during conference breaks. We work tirelessly to identify locations and establish schedules that align with your conference planning needs.
Getting Started
Follow these simple steps to kick off the process:
Get a quote – Start by filling out our form whether you need to rent a bus for your upcoming event or want to learn more about our services. We'll promptly respond with pricing and other options to help you make an informed decision.
Book a reservation – Once we've determined the ideal vehicle for your needs, the final step is to book online or over the phone. To avoid any last-minute changes in travel plans, we require payment at least 24 hours before departure time unless otherwise agreed.
Contact customer service – If there are any questions about modifications or cancellations after reservations have been made, feel free to reach out to our customer service representatives via email or phone at 1-888-503-8018.
Pricing and Rates Unraveled
When booking a charter bus, understanding what influences the price is crucial. The cost of booking a bus for your convention is contingent on a few factors: the group size and duration of bus usage, your destination, and how far in advance you book. Here's a breakdown of factors affecting overall charter bus pricing:
Number of Passengers: The cost per person increases with the number of passengers—so if you have 100+ attendees, expect to pay more than a smaller group of 25.
Distance: Short trips within town won't significantly impact costs, but interstate or out-of-town journeys can significantly raise the price.
Time Frame: Early bookings (like 6 months or more in advance) will be less expensive than last-minute bookings.
A Snapshot of Events We Can Service
Conferences: Conferences are forums for individuals to discuss, exchange ideas, deliver messages, ordebate on specific topics. Whether in business centers, hotel ballrooms, convention centers, or sports stadiums, these events require reliable transportation, and we're here to provide it.
Trade Shows: Trade Shows are events where products or services are demonstrated or exhibited to the public. They could be public or private and are often used to generate interest and awareness in a product or service. Regardless of the scale of the trade show or the venue, we can help with your transportation needs.
Association Events: Association events offer an excellent platform for industry networking, learning about recent developments, and forging connections that can lead to new opportunities. For such events, LimoUSA can be your trusted ground transportation provider, ensuring safe and reliable travel for you and your attendees.
Product Launches: Product launches are crucial in any company's marketing strategy. They build anticipation and create a buzz around your company and its offerings. At LimoUSA, we understand that your product launch is more than an event—it's about ensuring your company shines before its customers and potential clients. Hence, we offer our services to help you get there, ensuring a smooth event from beginning to end.
Frequently Asked Questions about Booking Limo and Party Bus Rentals for Convention Shuttles
Convention shuttles are a convenient way to commute between the convention, hotels, airports, or any other designated location. These buses run continuously back and forth, saving you from traffic worries or parking hassles. They can even pick up your friends from their hotel and drop them off at yours after the convention.
Yes, we operate buses in every major city nationwide. To explore your options, please use our online quote tool or call 1-888-503-8018.
The cost of renting a convention shuttle depends on the type of bus you select and the rental duration. The following price estimates give you a rough idea of what to expect when you rent a shuttle for your upcoming convention or conference:
18 Passenger Mini-Bus: $900 per vehicle
25 Passenger Mini-Bus: $990 per vehicle
40 Passenger School Bus: $1,150 per vehicle
50 Passenger Motor Coach: $1,390 per vehicle
56 Passenger Coach Bus: $1,500 per vehicle
Can I Book a Shuttle for My Group in Advance?
Yes, you can reserve a shuttle for your group ahead of time. We recommend early bookings because buses are rented on a first-come-first-serve basis. There's no guarantee of securing the bus you want if you delay until the last minute.
Our shuttles can take you from point A to point B, whether that's across town or across the country. Be it a local convention or an interstate event, we've got you covered. Our shuttles are designed for comfort and convenience, ready for any distance you need to cover.
The duration of the trip depends on the location of your convention and the designated pick-up spots. A trip can take anywhere from 30 minutes to several hours. Whether you require continuous short runs from a hotel to a nearby venue or long-haul shuttles for attendees flying in from afar, LimoUSA offers the flexibility to accommodate your needs.